How we're supporting female survivors of abuse
The EVE Project exists to support, empower and equip female survivors of abuse.
HOW EVE PLANS TO SUPPORT, TRAIN & PREPARE WOMEN FOR EMPLOYMENT
The EVE Project is a three staged project designed to bring healing, training and pathways toward employment to women living with trauma, resulting from past abuse. The first two stages of our project involve the establishment of social enterprise initiatives which will: provide funding to help support The EVE Project and; provide training and supported work experience to address the employment barriers that these women face.
The EVE & Co hospitality initiatives will include:
The pop-up food van
Is operating at local artisan markets and events as well as providing catering services. Food preparation occurs in a commercial kitchen. The van is staffed with EVE & Co employees and provides supported work experience opportunities for program trainees.
The wholefoods cafe
Will serve fresh seasonal, locally grown and produced foods. We anticipate it will operate daytimes five/six days per week with the option to host functions outside of normal business hours once we are established (est: six months). Cooking classes are planned in the future adding another revenue stream to the business. Goods from local artisans and our house-made products will be featured on our menu and made available to customers as products to purchase. Utilising "in season" produce will enable us to share our garden's harvest, obtain better pricing and educate people on the importance of eating seasonally.
Some menu items may include Kale Triangles with fermented tomato salsa, Cauliflower & Pistachio Falafel Salad, Free range pork & fennel sausage rolls with homemade BBQ sauce and Toasted Sweet Potato Bread.
Produce Gardens
Will supply the cafe with the bulk of the fresh produce. Excess harvest will be used to create product lines and sold to customers or gifted to program trainees. The gardens will be overseen by a Garden Manager and staffed with volunteers and program trainees.
Catering Services
Are being provided at various locations through the use of the pop-up food van and or in the clients location. This will be extended once the cafe is operational to include hire of the cafe and garden space for private functions. The catering services will be staffed with EVE & Co employees and will also provide supported work experience opportunities for program trainees.
The Cooking School
Will be run in the cafe or the multi-purpose space. Guest chefs will be invited to facilitate these classes. The aim of the cooking school is to educate people on the simplicity of wholesome food and cooking techniques. This cooking school may also provide opportunities for program trainees to learn about wholefood cooking and to develop further skills.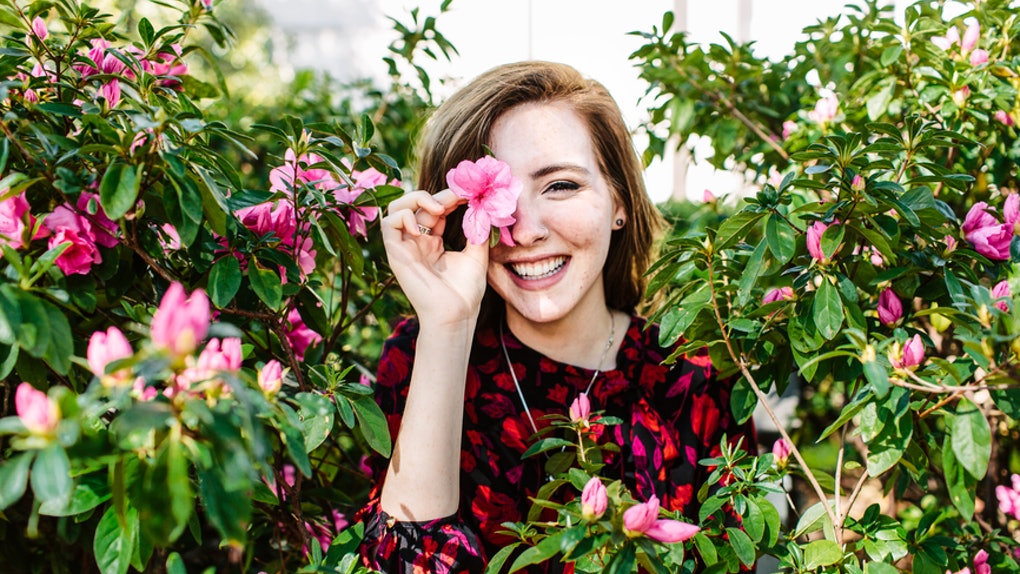 The Healing Centre will be part of Stage three,
offering both traditional & alternative therapies.
WHAT IS THE
HEALING CENTRE?
The Healing Centre is envisaged to be a working property. This will integrate with some of the program therapies such as gardening, animal assisted therapies and potentially provide further produce for the hospitality initiatives.
The Healing Centre will be located in a secluded area to provide safety and anonymity for the program trainees.
It is envisaged that the Healing Centre will house short and long term accommodation, kitchen facilities, therapy spaces, training rooms, gardens and stock paddocks.
The Healing Centre will be staffed by appropriately accredited professionals in a range of roles. Staffing will be made up of contract, paid and volunteer positions.
The Healing Centre programs will be developed in-house or licenced from an accredited provider.
PROGRAM
Supported Work Experience
The EVE Project exists to offer a new alternative for women who live with trauma as a result of past abuse. Our program is offered in collaboration with our hospitality-based social enterprise, EVE & Co*, providing a supported work-experience program. By bringing together a combination of therapeutic services, training and mentoring programs, and supported work experience we aim to provide pathways for these women to reclaim their lives, where they are thriving and working towards a sustainable future.
The EVE Project program is open to female survivors of abuse aged 18 years and over who are ready to explore employment opportunity and training through EVE & Co's* hospitality initiatives. We provide a safe and nurturing environment for women to dream and build a sustainable future for themselves and their children.
Women who enter our program are at different life stages and come to us from varied situations and backgrounds, they typically face numerous barriers to employment or training. Women we work with may include those who have experienced trauma resulting from: Sexual Assault, Domestic and Family Violence, Cultural practices/traditions, Homelessness, Sex work, Imprisonment, Mental health and/or past substance abuse issues
We offer women a program to support them as they build their skills and confidence. We offer a fully integrated program offering:
● Work readiness training;
● Life skills development;
● Case management;
● Supported work experience and;
● Pathways to future employment/training/study
Based on a client centred model, our program is personalised to meet each woman's unique needs. We collaborate with other organisations where we are unable to directly service a need eg: childcare, Registered Training Organisation (RTO).
In recognition of the impact trauma can have on an individual and all aspects of their life, our program has wellbeing and therapy sessions inbuilt to support the unique healing journey of each woman we work with. We do this by teaching and encouraging self-care practice through complementary traditional and alternative therapies:
In a typical week at The EVE Project our trainees will be involved in a group-based work readiness or accredited training program (delivered by a partner RTO), supported work experience with EVE & Co, group-based well-being sessions, workshops, social activities, and individual support sessions with our Program team.
All programs are integrated and personalised to enable flexibility.
Work readiness training will incorporate a work skills development course delivered by a partner RTO integrated with group-based sessions and workshops delivered by The EVE Project, and practical work training and experience with EVE & Co.
Key work readiness/workshop modules include:
● Confident communication;
● Problem solving;
● Conflict resolution;
● Managing my emotions;
● Developing and maintaining healthy relationships; and
● Financial management.
Trainees will also attend individual sessions with a case manager throughout their program. These sessions are used to set their personal employment goals and build their development plan at the start of their program, and to monitor progress and ultimate transition into future employment/study or business start-up.